This morning I received a package from my college best friend, Alma, Xye's godmother. Since she wasn't able to attend Xye's Christening last March 5, 2011, she sent her gifts for his favorite godson.
A spider play set - consist of t-shirt, shorts, bibs, booties, bonnet and a wrist band that makes sound.
Can't wait to see him wear this spidey set.
Xye curiously looking at his gifts...
and a 24k gold ring with cross design.
The ring looks so cute in Xye's little fingers. lol
Thanks Ninang Alma for the wonderful gifts. Mwah!
Sharing this post for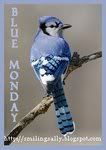 and