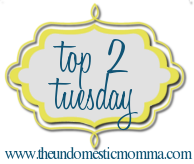 Today, I came across another meme and it's called "Top Two Tuesday" hosted by
the undomestic momma
. The topic for this week is "Top Two Things You Collect". Hmmm, quite interesting because I do have lots of things that fancies me and I want to collect all of them, like flip flops, shoes, handbags, watches, mugs, etc. etc. but sadly I can't afford that much. huh!
Anyway among those items above, I chose these 2 as my top choice.
The pictures below are in my wishlist, I don't own the items yet because it's too expensive but who knows I might have them after I won a lottery. wink*
Wrist Watches
It's fun to collect watches from classic, casual to sporty I love all of them as long as it's not that expensive.
Stylish Mugs
My newest craze is collecting mugs and tumblers especially from Starbucks. Another pricey collection but can't resist it sometimes.
Now you'll know what to give me as gift. lol
Have a Nice Day Everyone!
note: photos from the internet