I'm back online after 4 days of blog holiday. The last four days were f
un, tiring and memorable sporty-vacation break from work for some of us, who have attended the 2nd NGCP Inter-color Regional Sportsfest at Cagayan de
Oro City.
The opening ceremony o
f the annual physical fitness activity of our beloved mother company kicked off last Wednesday May 25, 2011 followed by the first batch of sports events namely badminton, volleyball (men) and tennis with eight teams competing; Districts 1 to 6, MOM Region and our group Mindanao System Operations.
This year I was able to join and returned inside the rectangular court of Badminton after a year of break because of pregnancy and childbirth. I've missed my sports so much and I was so excited to be able to play again and represent our team MSO.
After competing against 7 teams MSO bagged second place after losing our deciding game against District 3. Though it was a little bit frustrating but still we're happy because were able to bring home silver medals.
Job Well Done to My Team Mates!
And Congratulations to all the Winners and Players! Until Next Year!
Sharing this for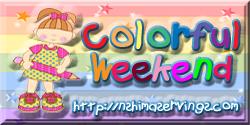 sharing this post to Girl Talk featuring Latest Summer Fun. This event was one memorable summer activity with people I encounter everyday at work.