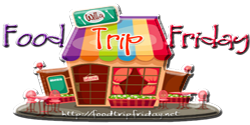 On May 3, 2011 we have celebrated our 3rd year wedding anniversary, but wasn't able to blog about it on the very day because my laptop had broke down I have no other alternative to stay online. So I decided to post and share it here in Food Trip Friday.
Supposedly, we had a scheduled summer vacation at Dakak Beach Resort but unfortunately due to the sudden death of my eldest sister three weeks ago, we had to cancel our trip. So instead, we celebrated our anniversary with few close friends and had prepared the following foods for dinner.
chopsuey ordered at Paeng's Resto
grilled tuna belly
humba cooked by hubby dear
lumpia shanghai ordered at Paeng's Resto
mango cake by Sweet Cravings
Have a Happy Food Trip Friday.