Since Baby Xye now uses his walker and he keeps on reaching out for anything he sees, so to keep him from getting hold of anything, hubby decided to hang toys at the side of the crib.
Hubby took out his Ferrari collection and hanged it together with Xye's rattle sets. After doing so, Xye nows spend most time near the crib and grasping for the colorful stuffs hanging within his reach. But I have asked hubby to take out the cars because it has small parts and it's dangerous. Before doing so I had a little documentation while Baby Xye curiously
busy..
Xye curiously looking at the toys with a deep thought, trying to decide which one he'll choose to play with.
He now holds the two toys deciding, balancing which is much better to play with.
Alas, he had his final choice the "Orange rattle".
milestone achieved:

decision making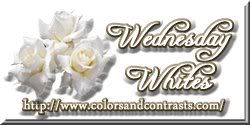 ay pwede diay ni para sa