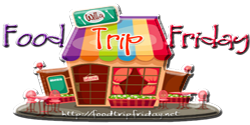 Just this Tuesday one of our colleagues celebrated his birthday. His age? that I did not bother to ask I got busy right away taking pictures after learning that each division in our department had a bila-o.ful of kakanin and it's so colorful who could resist.. lol
The bilao was full-packed of different kinds of kakanin (Native Filipino Delicacies) like, puto cheese, maja blanka, cassava cake, palitao, espasol, cassava role, kutsinta and the violet one that I forgot the name. (p.s. I asked my officemate and the violet is called sapin-sapin daw hehe).

It was a fun colorful treat. Thanks to the Birthday Celebrant Ernst for a very Filipino Native Food themed celebration.