I bought four smiley colored balls at SM CDO last month but had not given it to my little prince yet. This afternoon when I arrived home from office, I played with him and finally gave him those cute smileys to play with.
Look how busy and curious he was as he tried to hold the ball with his tiny hands.
Don't worry baby soon you'll be able to hold those smileys one or two in each hand.
sharing this for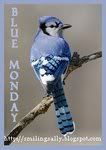 and