Last week we had a 3-day company sportsfest at Cagayan de Oro City. We have an allowance of P80 per game, with a total of 7 team games therefore we'll be receiving P560.00 for the 3-day duration. That's a cool treat from the company but we'll be reimbursing the allowance after the game and the irony is receipts are badly needed.
One tiresome break in between games the group went to Steve's Barbaque for lunch and ordered the following;
barbecue liver and gizzard
grilled fish
chicken barbecue
beefsteak
and of course sabaw "soup"
After eating we demanded for individual receipts. The cashier was so tired making eight receipts for us. lol
sharing this for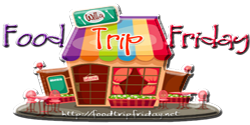 and